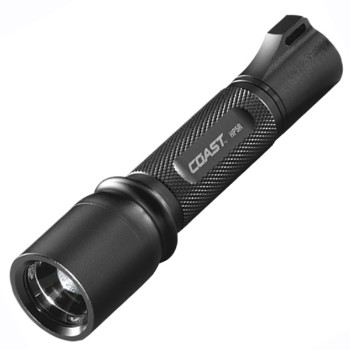 Coast 19220 HP5R Focusing Rechargeable 181 Lumen LED Flashlight, Giftbox - $77.48

HP5R FOCUSING RECHARGEABLE 181 LUMEN LED FLASHLIGHT, GIFTBOX

The HP5R rechargeable flashlight has a beam distance of up to 564 feet. Flex Charge Dual Power system allows you to charge using AC, DC or USB power sources and also operates on a AA alkaline battery. A second rechargeable battery pack is included which can be charged outside of the light so you can always have one ready. A quick cycle switch allows you to select between a high output setting of 181 lumens, a high powered strobe mode, or a low output of 17 lumens.